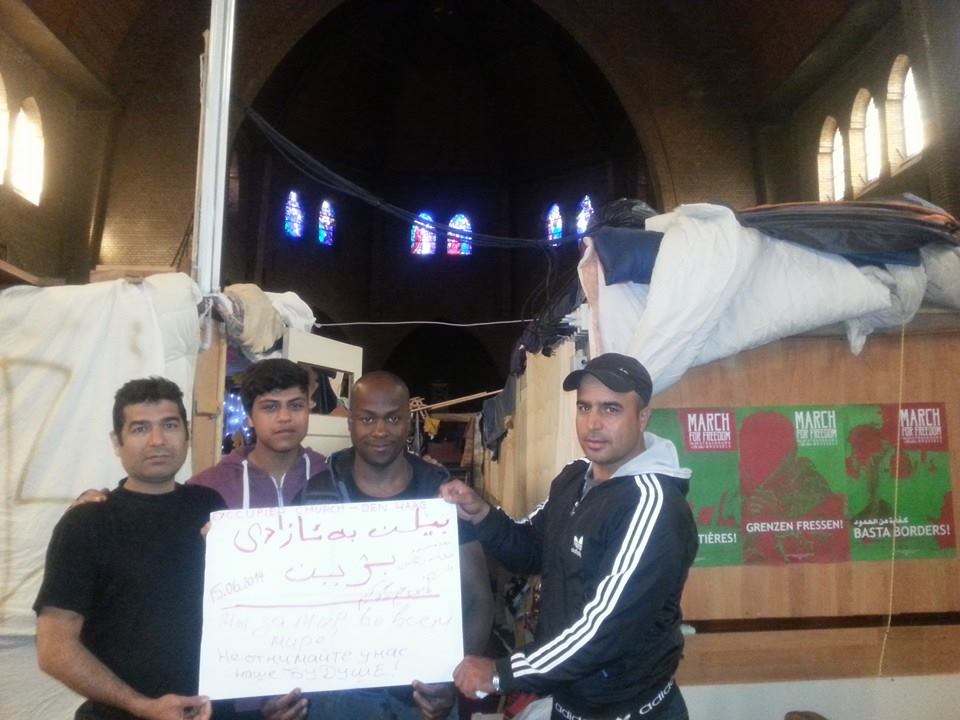 Solidarity message from the occupied church in Den Haag (Netherlands) to the March For Freedom!
Message de solidarité de la part de l'église occupée à Den Haag (Pays-Bas) pour la Marche pour la liberté!
Mensaje de solidaridad de la iglesia ocupada en Den Haag (Holanda) a la Marcha para la Libertad!
Μήνυμα αλληλεγγύης από την υπό-κατάληψη εκκλησία στην Χάγη (Ολλανδία) ως την Πορεία για την Ελευθερία!