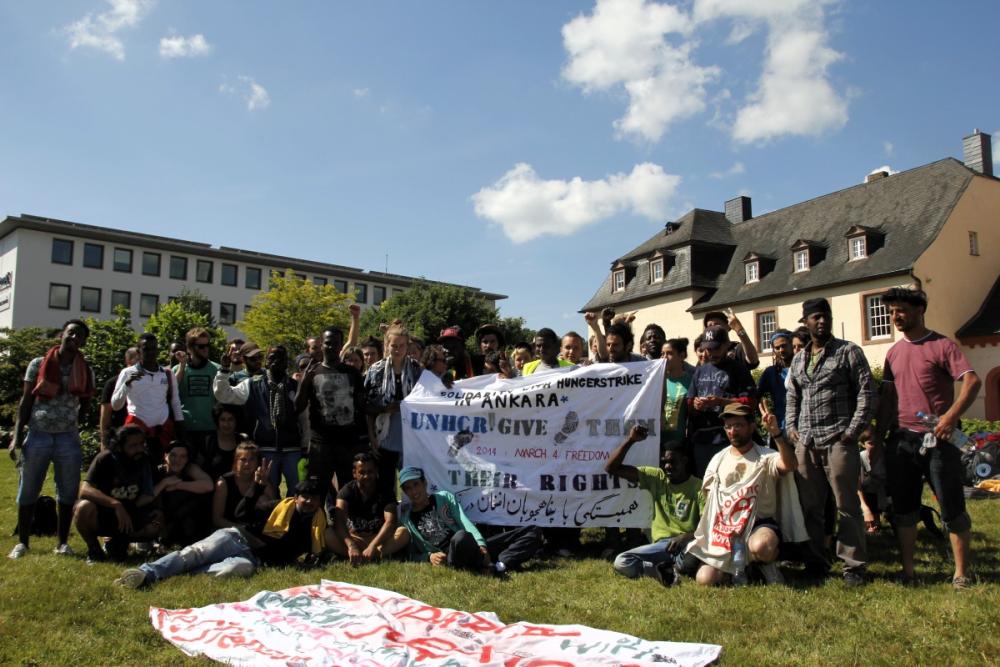 حمایت از افغانهای پناهجو در ترکیه
Today we painted a lot of banners. The sad news of the death of Muslim reached us, but we also got the message of resisting refugees. Not just in Mexico people go to the streets to demand freedom and a safe, human place to life, but also in Ankara in Turkey.
The turkish nation stopped the progress of the asylum requests of the refugees from Afghanistan. They don't say yes, they don't say no. The people need to continue waiting, with no status, always labeled as asylum seeker and always with the fear of being deported back, to the place where one escaped from. The turkish government refuse to continue the procedure. The refugees from Afghanistan are already longer resisting against this practice. They organized themselves before in Istanbul. Since some time they also protest against the UNHCR, because the UNHCR ignores the inhuman situation ot the afghan refugees in Turkey.
A part of the group of afghan refugees are in hunger strike for 7 weeks. They also sewed their mouths to underline the seriousness of their struggle. They protest in front of the UNHCR building. The population supports them. They get food and material, like blankets from the neighborhood.
Respect the human rights. Don't ignore and exclude people because of their origin.
We will not stay silent if this treatment continues.
Migration is not a crime.
WE ARE ONE!

ايستادگي ات قابل احترام هست
March For Freedom
Merzig, 31st May 2014