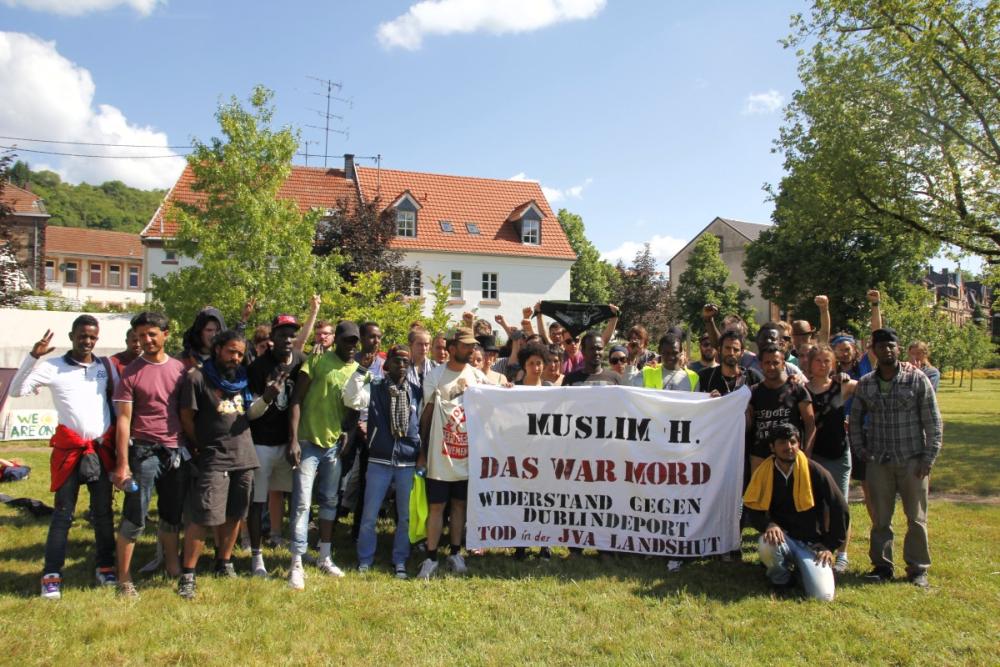 MUSLIM H. DIED ON THE 24th OF MAY, 2014 IN A PRISON IN LANDSHUT, BAVARIA, GERMANY. AFTER HAVING RESISTED SUCCESFULLY AGAINST HIS OWN DUBLIN DEPORTATION TO HUNGARY, HE WAS ARRESTED BY BAVARIAN POLICE. HOW MUSLIM DIED IS NOT CLEAR. BUT IT IS CLEAR, THAT HE DIED IN THE HANDS OF PRISON GUARDS
WE DEMAND A THOROUGH INVESTIGATION INTO THE CIRCUMSTANCES OF HIS DEATH.
MUSLIM H. THIS WAS MURDER!
March For Freedom
Merzig, 31st May 2014