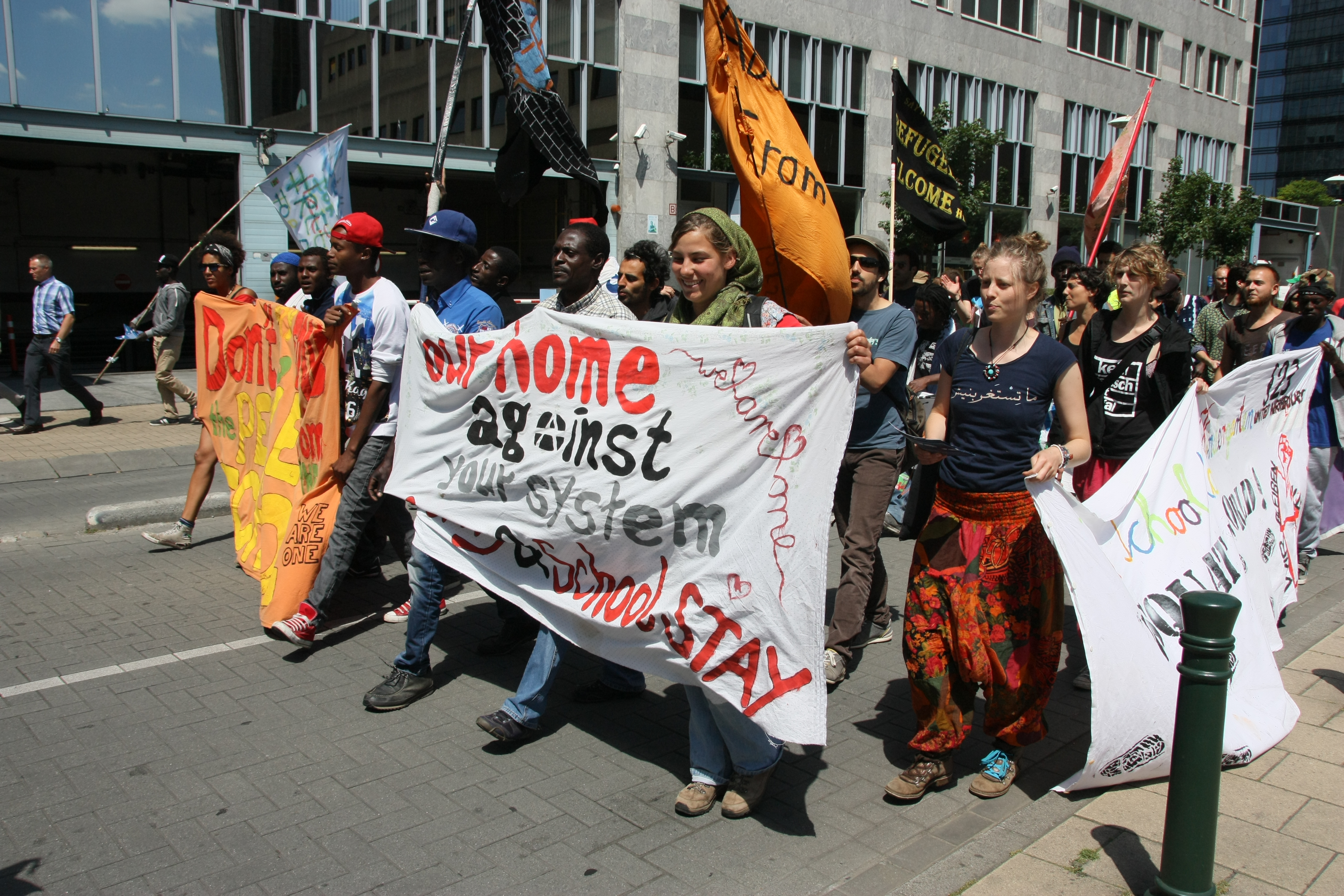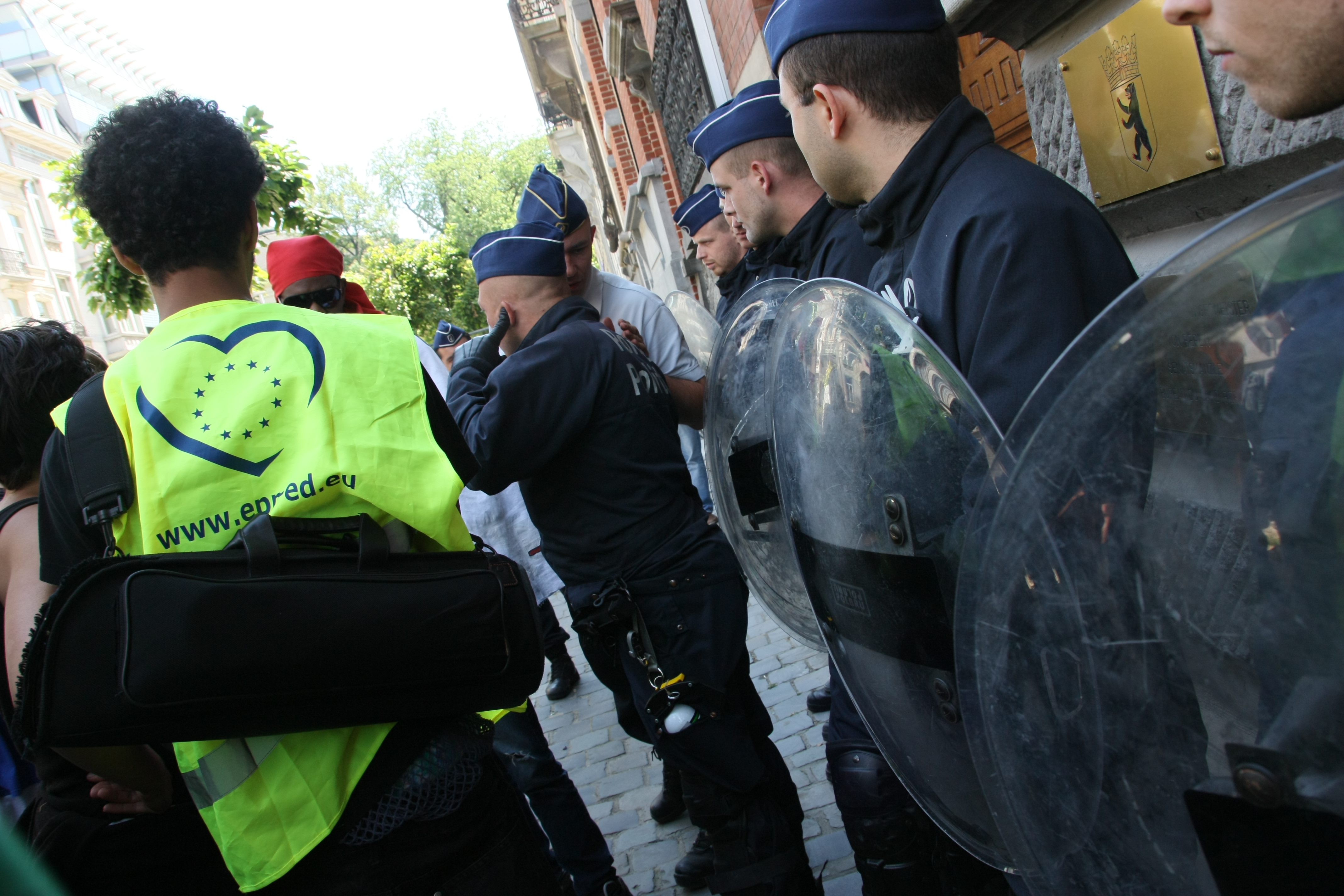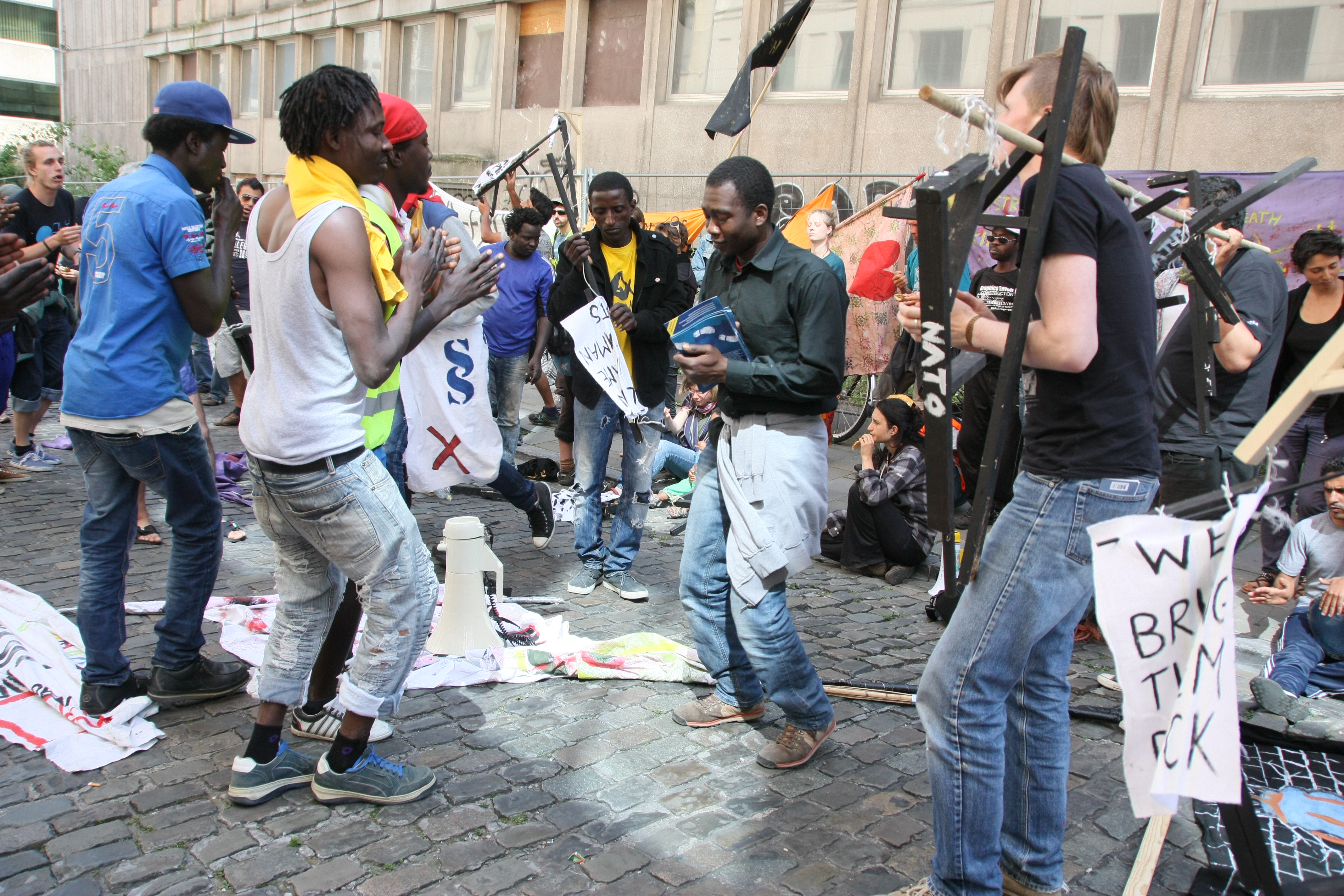 Today We Started with spontaneous demonstration in front of the immigration office. There people put shit on the doors to make their point about asylum policy clear.
Then we went to the Berlin representative office in Brussels and protested for stopping the eviction of protest places in Berlin, occupied School and Kuvri. But they refused totally to help us to bring our message to Berlin.
After getting rejected by them, we continued to the german embassy and there we stayed for a while to get into the embassy to negotiate about the evictions, but again nobody accepted us.
The demo went to the European Parliament. In a symbolic action we gave them the weapons back that they had forgotten in our countries. The people made one minute silence to show respect to the people who die at the borders of Europe.
The last action took place in front of the statue of Leopold II who had killed millions of people in Africa and still is remembered by the Europeans as a hero in Belgium. By putting blood on the statue or how we say the symbol of racism, we showed how he really was. At present that so many refugees here in Europe face such a suffer from the racist policies, the existence of such a monument in the so called centre of Europe is a sign that the colonialism still is a reality.
After the demo started to leave the monument, the police stopped us at entrance of one street and forced the demo to go to the other direction, at the same time other people from Brussels, so-called citizens  moved in there freely.
We continue our fight also tomorrow by demonstration that will pass other embassies. We can not tolerate any eviction of protest places especially when so many people for example from school or other protest camps are here in Brussels.
We Are One