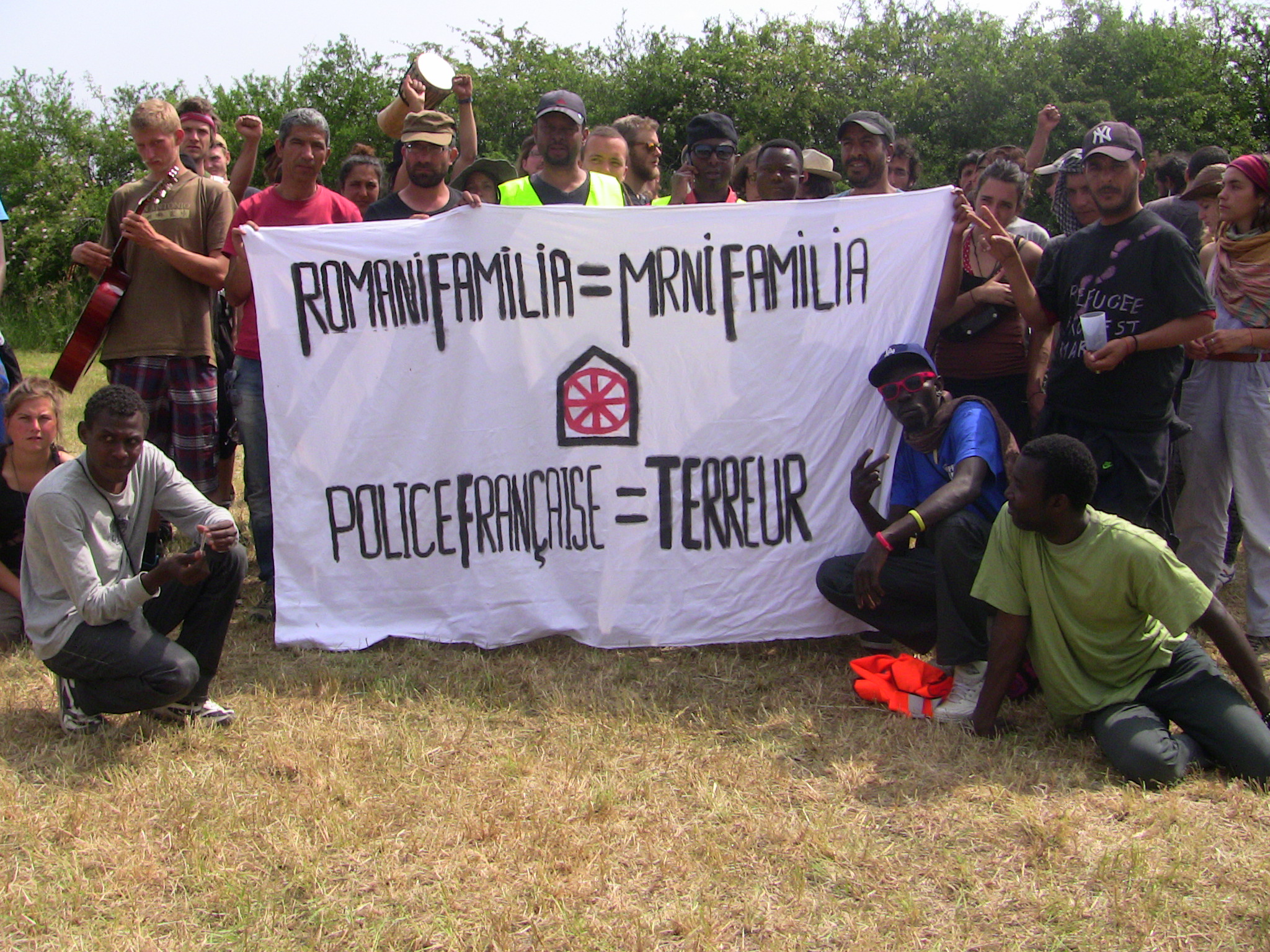 Among the good and bad news around the refugee protests we got also yesterday a very bad shocking message from one of our comrade in strasburg about the roma camp that was attacked violently by french police in the early morning.The police broke the locks ,searched in staffs and while making fear inbetween of families and children ,took their phones .
Just remembering thatwe had for some days two beautiful horses along the march from the camp that were with us even when we passed the hard way in middle of forest. As March For Freedom continue,such a news that the poeple here and there face such a brutallity and suffering  make us so sad and down .But this would be also one reason  to never give up. we fight until we are all free,
We share the same anger with the roma people who apart from the status get the same discriminattion .
You are not alone . Refugee Protest March is with you. Stay strong. We are one
Roma Family ,Our Family
March For Freedom, 3th of june