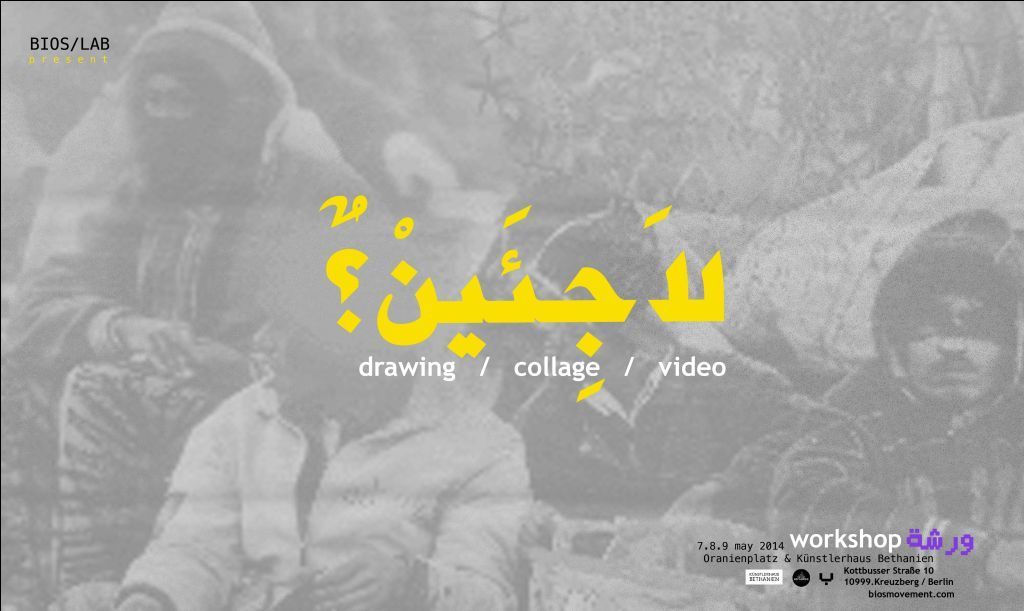 Francais en bas
CREACTIVISM DAYS for Freedom March To Brussels
Let's get together, liberate our creative minds and have a playful time together:
making banners, stencils, T- shirts, prints, everything to creatively transport our messages!
7.- 9.5.2014 from 11am- open end
From 11am – 3pm at Oranienplatz
From 3pm – end at New Yorck Bethanien
(in case of bad weather: only in Bethanien)
Bring paint, brushes, pencils, cardboard, all you can imagine!
Yummy energy supplies provided by Vokü!
FRANCAIS
Jour de CREACTIVISM pour la March de Liberté à Bruxelles
Rassemblons, libérons nos têtes créatives et savourons un temps ludique ensemble :
Faisant des banderoles, des stencils, des T- shirts, des typos, et tout ce qui transport nos messages !
7.- 9.5.2014 de 11.00 – fin ouverte
From 11.00 – 15.00 à Oranienplatz
From 15.00 – la fin à New Yorck Bethanien
(en cas de mauvais temps: seulement à Bethanien)
Ramène de la peinture, des pinceaux, des crayons, des cartons, tout ce que vous pouvez imaginer !
Pour recharger vos énergies il y aura une Vokü ! »