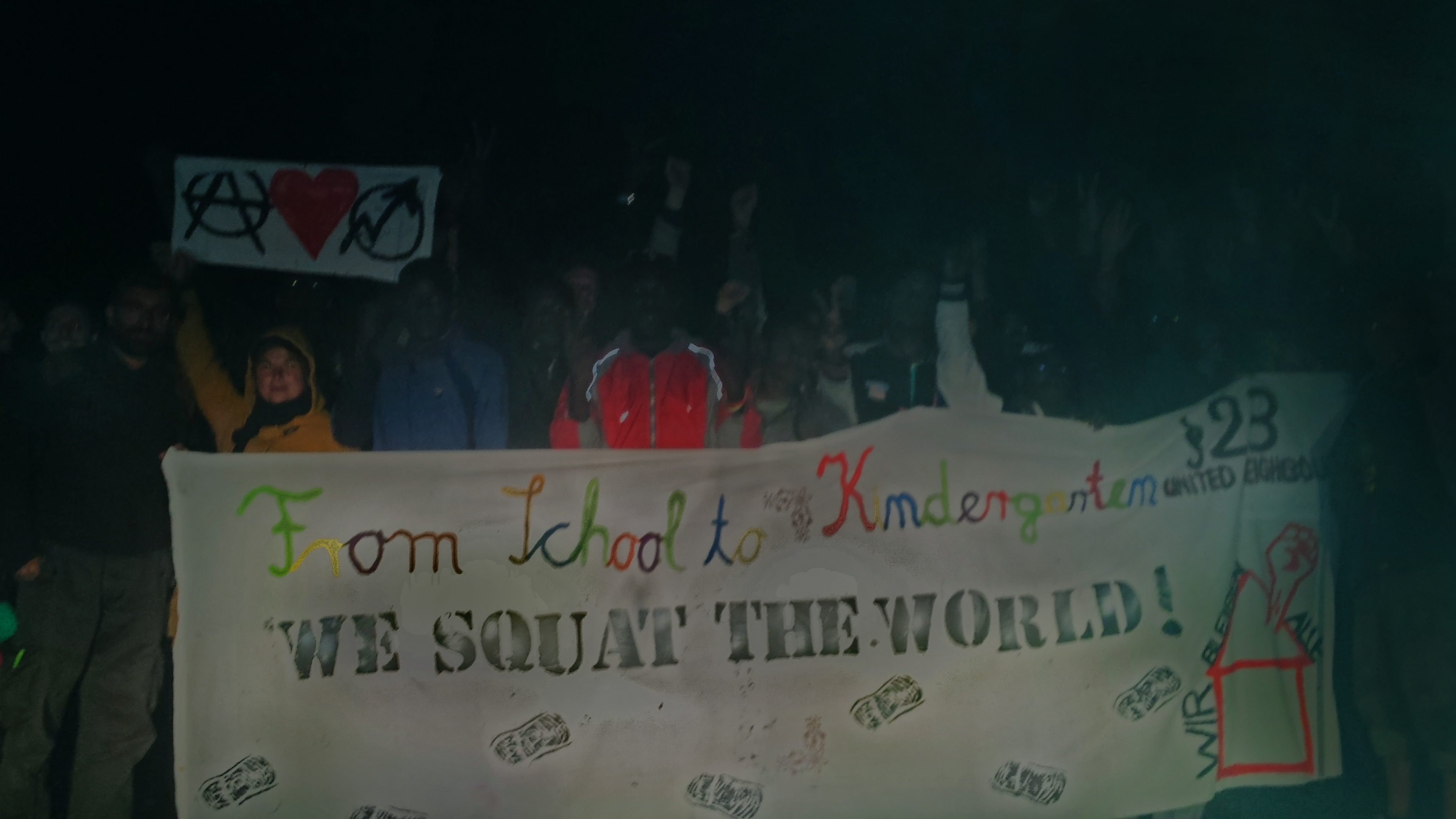 The March For Freedom stand in solidarity with all squats.
We raise our fists together with all the fists from seas,
tents and houses that fight for freedom and euqal rights.
Along with our fellow activists we demand the acceptance
for all – the right to stay and the right to move freely.
WE STAY ALL
We send our solidarity from the occupied park in Dinant to
the recently squated 'Kindergarten' in Berlin.
one struggle, one fight,
'KINDERGARTEN' bleibt!
WE ARE ONE!