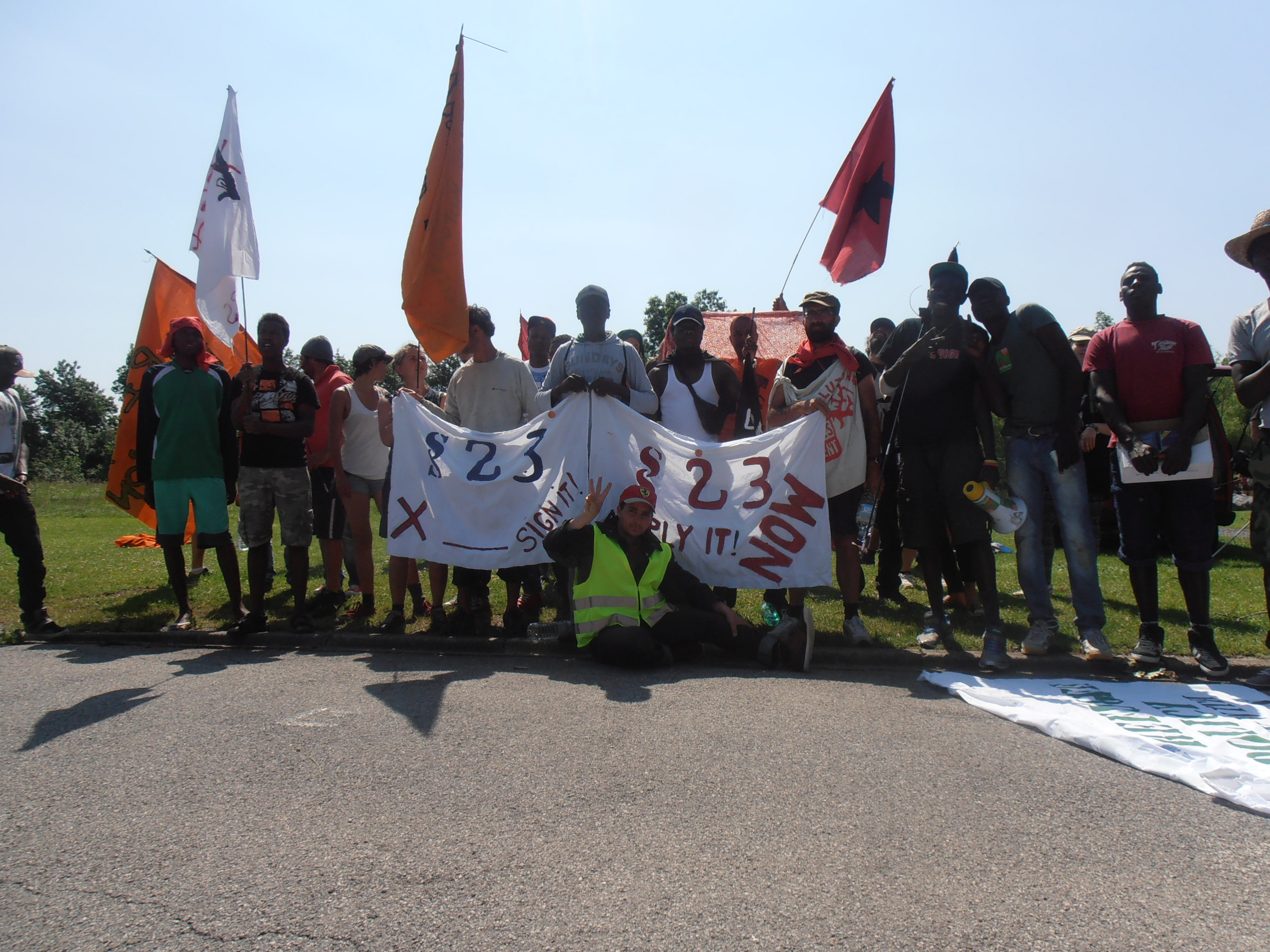 Ya basta! Khalas! Es reicht!
March For Freedom in Solidarity with all protesting refugees!
In solidairty with freedom fighters in Berlin Kreuzberg who protest for equal rights. The demand is to apply the §23 for all refugees who are protesting. Refugees who came to kreuzberg and  protesting there, want to live now equally as neighbours. §23 give our friends  this chance  to live a good life with dignity  ,to rent their own flats and to have their autonomous income
As it was said before by politicians,  §23 is a solution for refugee freedom fighters as groups like Lampedusa in Hamburg. No one is illegal. Freedom of Residency for All by §23!
for more info please see the links below >
http://lampedusa-hamburg.info/
http://zwangsraeumungverhindern.blogsport.de/
http://asylstrikeberlin.wordpress.com/
http://wirbleibenalle.org/
https://www.facebook.com/events/485377994926885/
https://www.facebook.com/events/479638648837382/?notif_t=plan_user_invited